THE SITUATION
Slave labor and human trafficking have become the new pillars of income for the island nation's communist government. The annual world report from the U.S. Dept. of State rated Cuba in Tier 2 for human trafficking in 2018. The report specifically critiques the Cuban government's export of medical personnel to other countries as exploitative in nature.
While the majority of those trapped into these slave-like labor agreements are medical professionals, there is a growing trend of selling Cuban citizens like products to the highest international bidder with little to no compensation for the worker.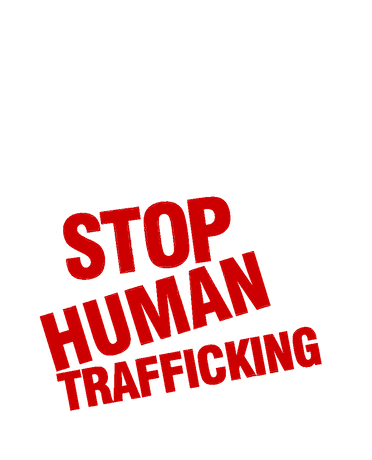 Let's look at the situation for doctors trained in Cuba
The government arranges for their medical professionals to work abroad in other countries for a long period of time, ranging from several months to several years. The country receiving these medical professionals pays for their services, with all the money going back to the Cuban government.
The state keeps 85-90% of the income as government revenue.
During their time abroad, Cuban citizens are subject to constant oversight, surveillance, and strict curfews.
They are sent to remote, dangerous areas that doctors from the host countries won't even venture to.
Those suspected of planning to flee or not return to Cuba can have their properties seized, earnings withheld, or loved ones thrown in jail. Escaping to another country is impossible, as their passports are taken away upon reaching their assignment destination.
Over the past 60 years, nearly 60,000 missions have been carried out by Cuban doctors.
More than 65 countries participated in supporting this slave labor system – all for the benefit of the Cuban regime.
THE SOLUTION
People around the world who value basic human rights and freedoms need to come together to speak out against human trafficking and modern slavery practices.
FHR Cuba is leading the way in educating and serving as a voice for Cubans exploited by their own government. Our goal is to fight human trafficking and exploitation of the people of Cuba so they can receive the full fruits of their labors.
We support for Cuban laborers by:
Providing Educational Materials

Providing educational materials and in-person informational sessions for government officials in the United States. We aim to help them understand how they can legislate more effectively to stop Cuban state human trafficking practices.

Facilitating Connections

Linking Cuban medical professionals who flee to the U.S. with lawyers willing to provide legal defense they need to effectively claim their rights in US courts.

Supporting Legal Professionals

Providing free consultation services to those lawyers that may be willing to take up the defense of the right to compensation for those doctors who demand it from their victimizers.
THE IMPACT
FHRC's efforts against Cuba's practices of human trafficking has already resulted
in major losses of credibility and hundreds of millions of dollars in income losses
to the Cuban state – thus limiting the resources available for internal repression.
8,000+
Number of Cuban forced-labor professionals who have fled to the United States
$600M+
Estimated money the Cuban government has lost in a year from desertions, including program cancellations
HOW YOU CAN
HELP
Thanks to FHR Cuba's supporters, the Cuban Government continues to see their labor income shrink as more and more professionals sent abroad are finding the courage to denounce their predicament and leave their oppressive situations behind.
With your assistance, we can continue to provide support to Cuban doctors and other professionals exploited as state slaves and raise awareness among policy makers to act decisively to stop this unacceptable situation.
Would You Like to learn more about human trafficking and forced labor practices by the Cuban government?