THE SITUATION
Cuba's government is not responsive to its people needs and citizens are repressed from speaking out.
Generational systematic repression of peaceful assembly, free speech, and citizen petition leave Cuban citizens without tools for meaningful democratic participation.
When people have no say in their government, the desire to engage diminishes – or even disappears.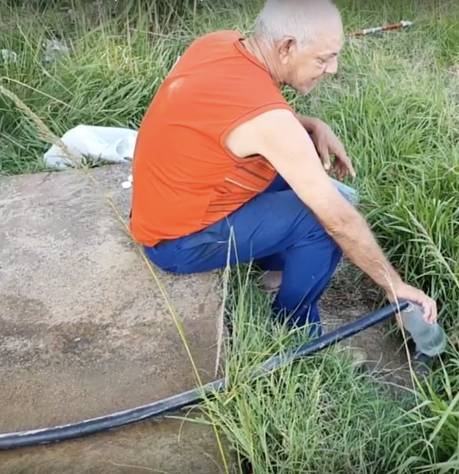 THE SOLUTION
Empowerment comes from education. FHR Cuba's Conflict Resolution program aims to help Cubans understand how to organize, speak out, and win battles for their immediate needs.
When groups of motivated, skilled, and dedicated citizens come together, they create a domino effect – change can happen in their lives now!
FHR Cuba has established a training system available to any individual seeking instruction in conflict resolution. Classes are offered via video lesson – ensuring interested citizens can engage online or through locally distributed USB sticks.
Courses include how to effectively combine the methods of conflict management with civic nonviolent resistance tactics to defend one's rights – whether they be social, economic, or political.
FHR Cuba oversees a network of representatives across the island, all stationed in communities to empower other Cubans in conflict resolution. Here's how a typical scenario occurs under the Empowering Citizens program:
Unsuccessful Government Petitions

A group of citizens approach local authorities to present their needs for housing. The government response just contains rationalizations on why the State cannot come to their rescue.

Concerned Citizens Access FHRC's Resources

Citizens learn via information, both on and offline, on how to access digital lessons on conflict management with civic nonviolent resistance tactics. They also learn how to contact a local representative of the Conflict Resolution program for further information and support.

FHRC Program Reps Support a Motivated Community

A program representative investigates the legitimacy of the concern and instructs the affected citizens how to proceed within the boundaries of the law. For example, participants will begin collecting signatures from affected parties to demand an adequate response from authorities.

Empowered Citizens Act

Training materials are distributed, people learn how to effectively defend their rights, and representatives monitor the situation's progress, offering advice when needed or requested.
THE IMPACT
FHR Cuba's Conflict Resolution program continues to provide education and empowerment for Cubans seeking to defend their inalienable rights against an oppressive government.
30
Representatives that have completed training and are active across the island
12
Number of successful cases against the Cuban Government the program has made a direct impact
HOW YOU CAN
HELP
Thanks to FHR Cuba's supporters, people are seeing how their voices can make a difference. As more and more citizens participate in the Conflict Resolution program and organize to stand for their rights, there's no limit to the impact Cuban citizens can make on their society!
With your support, we can continue to improve training lessons and methods of distribution to assist every Cuban in the process of learning how to promote their needs and demands effectively. Cubans need our support!