The Foundation for Human Rights in Cuba (FHRC) is proud to be one of several Cuba social change organizations dedicated to improving lives of Cuban people by working toward a peaceful, free, democratic Cuba. FHRC is committed to providing assistance to Cuban activists who are seeking to better the lives of their fellow citizens, by initiating and taking part in peaceful protests of all kinds.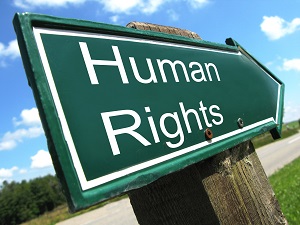 FHRC believes that the current situation in Cuba is one of oppression and censorship. Human rights activists and those associated with them are continually being imprisoned and otherwise deterred from making any significant changes. The Cuban Government holds strict standards on freedoms. Travel is extremely limited, freedom of speech is lacking and Cubans' access to the Internet is practically nonexistent. Cubans deserve to be able to freely express themselves and live full lives of meaning and peace in their own country. Cuba social change organizations like FHRC and those groups with which it is partnered are passionate about seeing the current Cuban state change for the better.
We do this by providing financial aid and sending goods and materials to those Cuban activists groups we have partnered with. We raise funds and awareness in the US and are continually seeking creative ways to reach our goals. Our current initiative is a freedom of Internet campaign called "Connect Cuba." If you would like to get involved with a Cuba social change organization, supporting this campaign is an easy way to do so. You can sign this important petition, spread the word with friends, donate and shop. To learn more about this unique campaign and its goals, please take a moment to browse our website: connectcuba.org.
The Cuban people are anxious and excited for change. You can help them in their quest by partnering with the Foundation for Human Rights in Cuba.
Cuba Social Change Organizations | Cuba Social Change Organization