THE FOUNDATION FOR HUMAN RIGHTS IN CUBA CREATES THE ANNUAL AWARD "GENERAL CALIXTO GARCÍA FOR FREEDOM" AND ANNOUNCES ITS 2020 PRIZE WINNERS
The Foundation for Human Rights in Cuba (FHRC) has decided to establish as of this year 2020 the "General Calixto García for Freedom" Annual Award to recognize the contributions of nationals and foreigners to the cause of freedom, democracy and human rights in Cuba.
The Award winners will be announced annually on the date of birth of General Calixto García (August 4) and the official presentation ceremony will be held on the day his death is commemorated (December 11).
On this occasion, FHRC has selected the following five individuals; three of them are from Cuba and the other two from other countries, to award this distinction for the first time. The first Gala for the presentation of the "General Calixto García for Freedom" Annual Award winners is scheduled for Friday, December 11, 2020.
Medal "General Calixto García for Freedom" (2020)
Silverio Portal Contreras
A Cuban social activist and prisoner of conscience, for his non-violent struggle to demand that no more lives be lost due to collapsing buildings in Old Havana, where the government only repairs hotels and tourist centers that generate dollars for the military elite.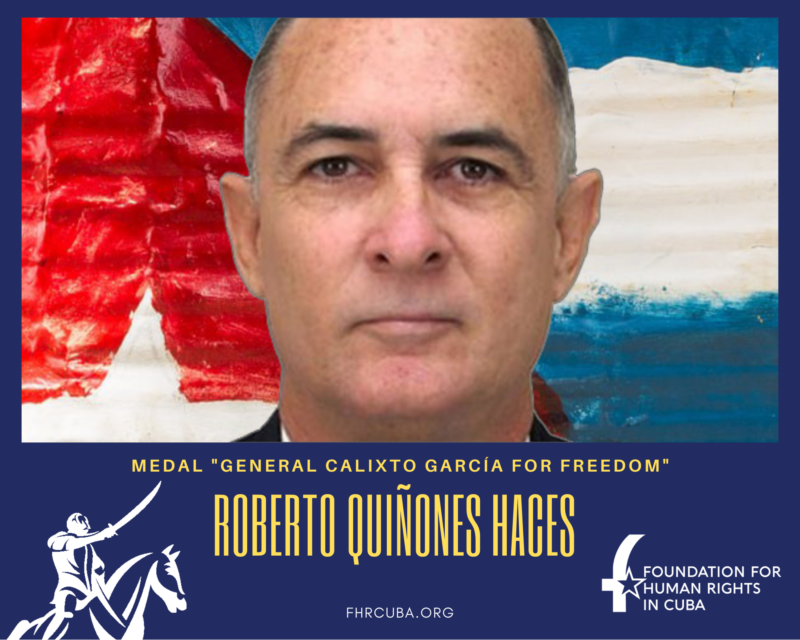 Roberto Quiñones Haces
A Cuban independent journalist and prisoner of conscience, for his defense of the free exercise of the journalistic profession and of citizens' right to access independent and truthful information.
Lisandra Orraca Guerra
A Cuban female farmer leader of the Latin American Federation of Rural Women, for her outstanding role in the current national campaign "Without Farming there is no Country" to prevent the occurrence of a famine on the island.
Order "General Calixto García for Freedom" (2020)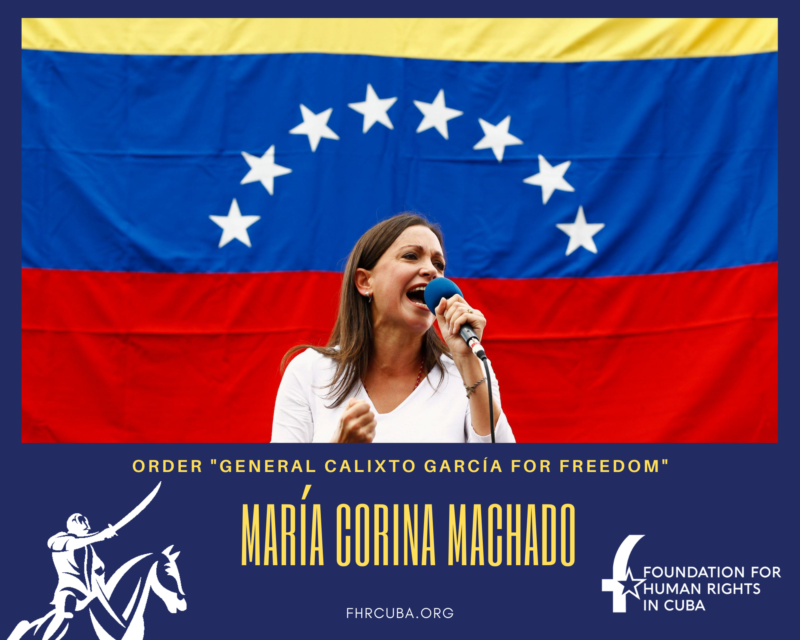 María Corina Machado
A Deputy to the Venezuelan National Assembly, for her personal courage  and unshakeable  commitment with the struggle in defense of her people against the Castro-Chavista criminal alliance, which has destroyed Venezuela and poses a threat to the security of the Western Hemisphere.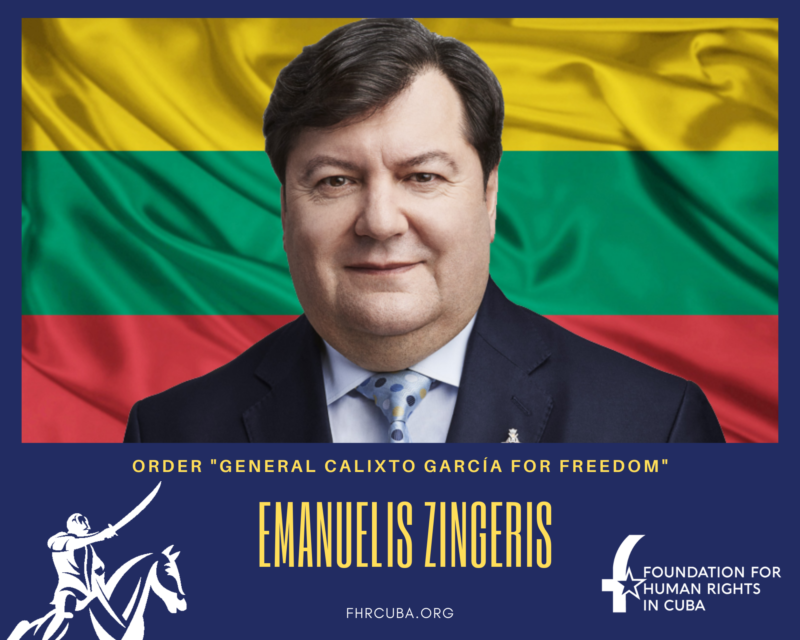 Emanuelis Zingeris
An elected representative to the Congress -Seimas- of the Republic of Lithuania, for his support to the cause of democracy and human rights in his country and in Cuba. He was a signatory to the Re-Foundation Act of 1990 that re-established the State of Lithuania. Zingaris has chaired the Seimas Foreign Relations and Human Rights Committees, served as Vice President of the Parliamentary Assembly of the Council of Europe, and as President of the International Commission for the Evaluation and Investigation of Crimes committed during the Nazi and Soviet occupations in Lithuania.