The Connect Cuba campaign has teamed up with the Latin American Federation of Rural Women in Cuba (FLAMUR) to distribute dvds in rural parts of Cuba as part of the "Internet without Internet" project. This collaboration has resulted in the ability of more Cubans in finding ways to connect and share open information without proper internet connection.
Meanwhile, according to Martí News, C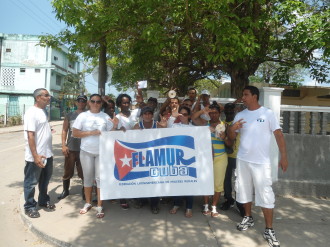 uba's official press is reporting that "two areas in Guantanamo and Baracoa will soon feature WiFi hotspots to surf the Internet and use e-mail through Nauta service. These sites will be located at Jose Marti Park in the city of Guantanamo and Baracoa Boulevard according to information from the state [telecom monopoly] ETECSA."
The new WiFi spots are s
aid to be able to provide broadband internet service to "50 people 24 hours a day" according to Martí. As a reminder, Cuba has a population of j
ust over 11 million and remains the least connected country in the entire western hemisphere and among the least in the world.
Campaigns such as Connect Cuba and the efforts of on island groups such as FLAMUR continue to push boundaries and advocating for the connection all Cubans to open, uncensored internet with access to modern technology, assuring that every Cuban has the ability to communicate and connect freely with each other and the world.
To see what you can do today, to help accelerate change and Connect Cuba, please click here.