FHRC- An Active Cuban Nonprofit Organization
FHRC (The Foundation for Human Rights in Cuba) is a Cuban nonprofit organization that was founded in 1992 and is working daily to fight for the rights of the Cuban people. The organization supports, promotes and initiates nonviolent activism to help put an end to the oppression that is currently taking place in Cuba. Human rights activists in Cuba are facing major opposition and are fighting against all odds. The Cuban government forcefully opposes even peaceful human rights movements and many people are being imprisoned, beaten, exiled and separated from their families. The goal of FHRC is to aid the Cuban people in nonviolently transitioning into a free, democratic way of life.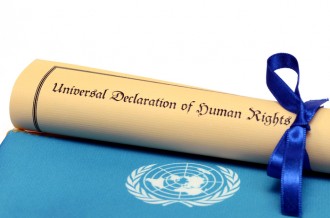 This Cuban nonprofit organization supports the Cuban people by aiding human rights groups in Cuba and raising awareness, support and financial donations all over the world. The partnerships FHRC has created with Cuban human rights defenders have proven to be effective and extremely beneficial. By sending materials like cell phones, food, clothing and financial resources to these groups, FHRC has been able to boost their abilities to create forces for good in their own country.
How to Get Involved
The Cuban nonprofit organization, FHRC is currently running a campaign called "Connect Cuba." This campaign is focused on providing freedom for the Cuban people concerning their access to and use of the Internet. Cuba is fully equipped to provide its citizens with comprehensive use of the Web, but citizens have been limited in their ability to use this amazing resource because of the government's censorship and high pricing for access.
The goal of Connect Cuba is to raise awareness and support for this lack of freedom and expression that Cubans are facing. Information is being effectively shared and distributed through the use of flash drives and other similar devices by brave human rights defenders. One aspect of the Connect Cuba campaign is raising support and sending equipment for these brave men and women. A major piece of this campaign is a petition that will be presented to major, world wide governing bodies in an attempt to pressure the Cuban government to free up the Internet for its citizens. You can sign this important petition here and help make a change! You can also donate to this cause, share it with your friends and purchase merchandise.
As a nonprofit organization for Cuba, FHRC needs the support of many people to help make big changes a reality. Please partner with us as we fight for justice and freedom of expression in this country.